LOCALLY BASED, NATIONALLY RECOGNIZED.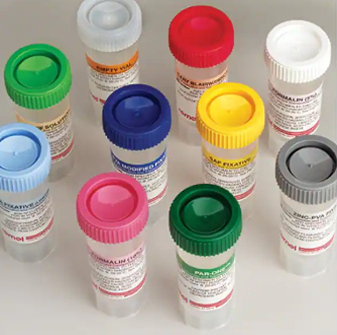 Ova and Parasite Testing Update
Effective September 13, 2022 we are no long offering traditional Ova and Parasite Testing without prior antigen screening.
Learn More
Covid collection sites move from trailers to curbside at Southgate and Canton locations

Beaumont Laboratory has four COVID-19 specimen collection sites open Monday – Friday. These are not screening sites. Appointments are available but not required.


CANTON MEDICAL CENTER
7300 N. Canton Rd., Canton MI 48187
(Curbside Collection – West Entrance, please follow signage.)

Monday – Friday, 8:00 am – 4:00 pm.



ROYAL OAK MEDICAL OFFICE BUILDING (MOB)
3535 W. 13 Mile Rd., Royal Oak, MI 48073
(Appointments can be made by calling: 248-551-4402.)
Monday – Friday, 8:00 am – 4:00 pm.


SOUTHGATE MEDICAL CENTER
15777 Northline Rd., Southgate, MI 48195
(Curbside Collection – West Entrance, please follow signage.)


Monday – Friday, 8:00 am – 4:00 pm.


STERLING HEIGHTS MEDICAL PARK
44250 Dequindre Rd., Sterling Heights, MI 48314
(Trailer drive-through appointments, across the street
from Troy Hospital.)
Monday – Friday, 8:00 am – 11:00 am.

If appointment has not been made, please remain in your vehicle and call the phone number provided on signage upon arrival. Physician order, driver's license, and insurance cards are required. Appointments may be scheduled online by clicking the green button below for Canton, Southgate and Sterling Heights. For Royal Oak MOB, please call the number listed above.
When it comes to providing expert, whole-patient care, results matter.
At Beaumont Laboratory, every specimen, every test, every analysis and report represents a patient who is relying on us. Our comprehensive capabilities put us at the forefront of new research and development of healing therapies providing successful treatment. We use leading-edge technologies together with exceptionally talented expertise for analyses. We rely on precision and accuracy to deliver reliable,
timely results.
Learn More
myBeaumontConnection
myBeaumontConnection, powered by Epic, is a web-based portal application that allows your practice, care facility or billing company to access your patient or provider's patients' medical record data at Beaumont Health facilities. This read-only tool provides continuity of care for your patients and your organization.
myBeaumont Connection